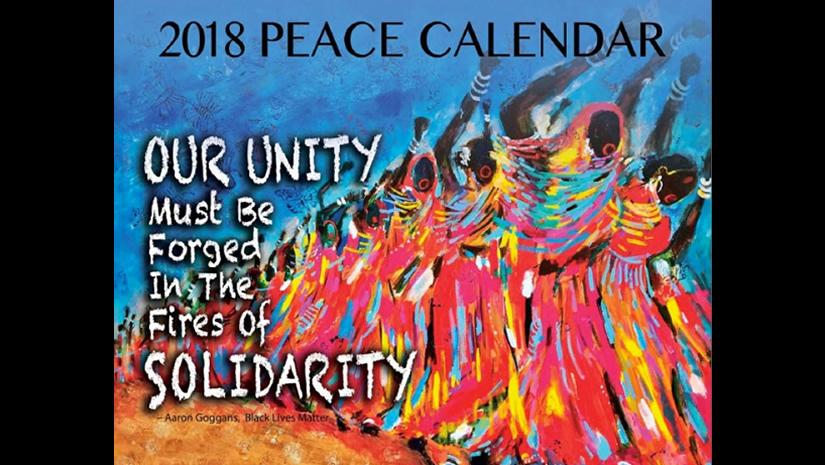 Each month's artwork inspires, educates, agitates for a more just and peaceful world. A world where equality, dignity and compassion are the standard, not the exception.
The Peace Calendar continues its remarkable tradition of graphic excellence coupled with progressive, sustainable values.
This year's calendar features the Women's March in Washington, Standing Rock Lives, Fredrick Douglass 200th Birthday, Women's March in India, Keeping Hope Alive in Syria, Permaculture Works, Spiral Speak, and more!
Over 200 people's history annotations
47th edition
Holidays for many faiths
Lunar cycles, 13 native moons
100% postconsumer waste
14 x 11 wall calendar, full color throughout